Maryland State Board of Law Examiners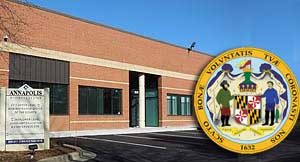 The State Board of Law Examiners administers bar examinations by which persons are admitted to practice law in Maryland. This includes a two-day examination administered twice each year, as well as a more abbreviated "lawyers' examination" which permits attorneys with certain levels of experience to qualify for admission.
Composed of seven lawyers appointed by the Court of Appeals for five-year terms, the Board also oversees the character and fitness process, supervising a statewide network of character committees, reviewing their recommendations, and providing recommendations on the admission of each applicant to the Court of Appeals.
Although the Board meets on a regular basis, most applicants having business before the Board will communicate with staff members such as the Board's Secretary Jeffrey C. Shipley and its Director of Character & Fitness, Barbara L. Gavin. While they are attorneys themselves, Mr. Shipley and Ms. Gavin do not provide legal advice to applicants, but are very helpful in providing information on Maryland's bar admissions process.
Board Members:
Jonathan A. Azrael, Chair
John F. Mudd
David E. Ralph
Matthew T. Mills
Gregory H. Getty
Maurene E. McNeil
Maura L. Lynch
Secretary:
Jeffrey C. Shipley: (410) 260-3644
Director of Character & Fitness:
Barbara L. Gavin: (410) 260-3640